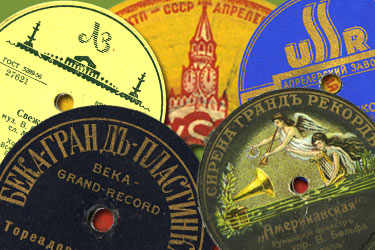 The Russian recordings collection features over 260 recordings released between 1901 and 1945. Comprised of recordings made by Russian, Soviet, and international labels, this collection serves as a tool for those researching music and history. The collection spans a variety of genres and contains recordings of Russian folk songs, patriotic music, comedy, music from Soviet film, and recordings of more traditional pieces, such as art songs composed by Glinka, Tchaikovsky, and Rachmaninoff. This collection also contains performances by iconic Russian artists such as Feodor Chaliapin, David Medoff, Sergei Lemeschev, Nadezhda Plevitskaya, Alexander Vertinksy, and Pyotr Leschenko.
Please note, due to copyright some items may only be available as a 45 second snippet.
If you are a researcher or educator in need of full access to these recordings and additional materials (PDF, front/back covers, and record label scans), you can apply for Research Station Access
FAU Students, Faculty and Staff can listen to recordings and access additional materials unrestricted by clicking the Research Station icon located in the upper right corner of the website logging in using their FAU NET ID and password.