The Recorded Sound Archives (RSA) is a unit of FAU Libraries Special Collections department. We are located in the Wimberly Library on FAU's Boca Raton campus. Originally established in 2002 as a small project dedicated to the preservation of Jewish music, the RSA has matured into a robust digitization operation for all types of sound recordings.
In 2009 the RSA expanded to include Jazz recordings (collection donated by Dr. Henry Ivey) and early American vintage recordings (collection donated by the estate of Jack Saul).
The RSA holds over 100,000 recordings of various types, all of which have been donated to the Wimberly Library by individuals and organizations committed to the preservation of sound recordings as cultural and historic artifacts.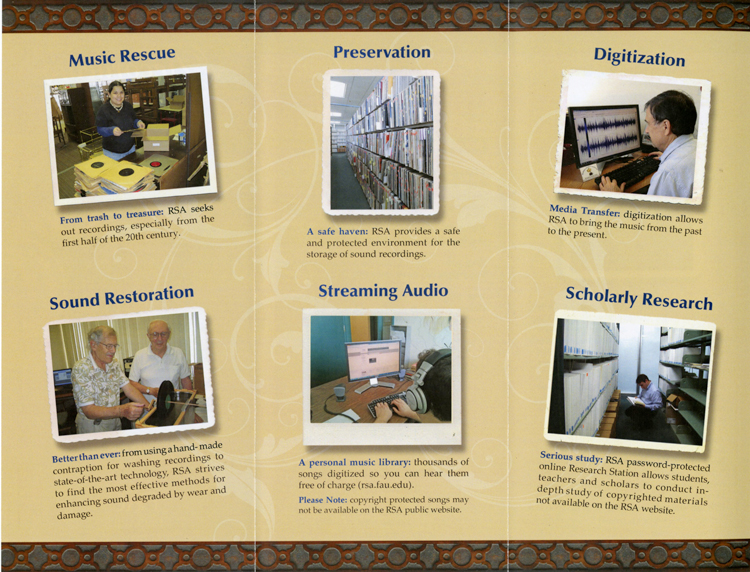 To view Recorded Sound Archives brochure, click here.
To view Judaic Collection brochure, click here.
To visit or schedule a tour, call: 561-297-0080
Sign up for our periodic Newsletter
Check out our blog