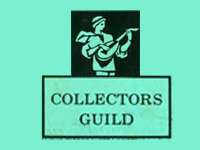 Benedict Stambler (1903-1967), was a man with a mission. That mission was to gather Jewish 78 rpm records and then re-engineer and re-issue them as LPs. In 1959 working with his wife Helen, he founded the Collectors Guild record label which eventually released about 100 LPs of Cantorial, Yiddish theater, Chasidic, and Jewish folk music. The first LP produced by Collectors Guild was the anthology, Great Voices of the Synagogue.
Stambler developed a unique catalog in which every re-engineered LP recording carried meticulously researched liner notes, including performer biographies, long-forgotten photos and complete texts in Hebrew or Yiddish, with transliterations and translations.
Rights to the recordings in this collection courtesy of Helen Stambler Latner.
If you are a researcher or educator in need of full access to these recordings and additional materials (PDF, front/back covers, and record label scans), you can apply for Research Station Access
FAU Students, Faculty and Staff can listen to recordings and access additional materials unrestricted by clicking the Research Station icon located in the upper right corner of the website logging in using their FAU NET ID and password.