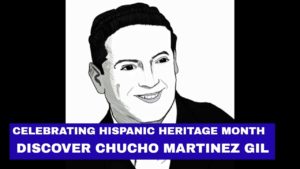 In celebration of Hispanic Heritage Month, the Recorded Sound Archives is exploring music through portraits.  This week discover and learn more about Mexican Singer and Composer Chucho Martinez Gil in the video below.
If you enjoyed learning about you can listen to one of his recordings in the Recorded Sound Archives: https://rsa.fau.edu/artist/5077.
Please feel free to download a coloring page we created of Chucho Martinez Gil that you can color and hang up in celebration of Hispanic heritage month and join us this week to find out which Latino musician we end up exploring next.
DOWNLOAD – Free Chucho Martinez Gil coloring page
By