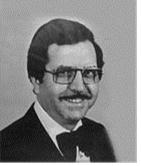 After the establishment of the State of Israel in 1948 many in the new nation wanted to create a style of national music that would belong uniquely to Israel. The songs written in this new "Israeli" style combined familiar Eastern European motifs, traditional Sephardic melodies and more exotic Middle Eastern and North African influences. This new musical style became known as Mizrahi music.
A pioneer of this new style of Israeli music was Josef "Jo" Amar, a noted Moroccan-born Israeli singer and hazzan, who began his singing career in the late 1940s in Morocco before moving to Israel in 1956.
Jo Amar's love of Arabic music was strong and he made several recordings in Arabic. But it was his Hebrew recordings which introduced Mizrahi music to mainstream Israeli culture and was responsible, to a great extent, for its growing popularity.
By 1970 he was living in New York singing professionally as a well-known cantor. He spent the last two decades of his life in his beloved Israel where his artistry brought him many honors and awards.
Ben Shalev wrote this in Jo Amar 's July 2, 2009 obituary on Haaretz.com: "His songs still gladden the heart and bring excitement into the lives of many, just as they did decades ago, and they have been an important factor in the acceptance in Israel of Mizrahi music."
Music in this collection courtesy of Menorah Records