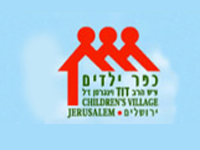 The Children's Village of Jerusalem was founded in 1994 by Rabbi Weingarten. The music on these albums,created by CVOJ, feature delightful holiday sing-a-long songs for children.
Rights to the recordings in this collection courtesy of Children's Village of Jerusalem.
If you are a researcher or educator in need of full access to these recordings, you can apply for Research Station Access
FAU Students, Faculty and Staff can listen to recordings unrestricted by clicking the Research Station icon located in the upper right corner of the website logging in using their FAU NET ID and password.