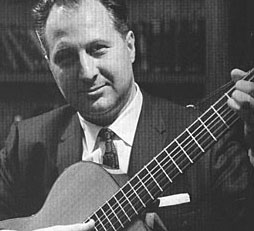 Cantor Sheldon Merel has had a long and distinguished musical career, filled with awards for performance excellence, and characterised throughout by distinguished service to his every venue.
He began his career by serving as cantor-educator at Temple Sinai in Oakland California. While in Oakland, he performed at the San Francisco Opera house and served as a member of The Talent Bank of the San Francisco Opera Guild.
In 1969, Cantor Merel moved to Toronto, Canada, where he served as cantor for the Holy Blossom Temple for ten years. in 1979 he moved to San Diego, where he was cantor for Congregation Beth Israel until he retired in 1991.
After his retirement, Cantor Merel remained active as a performer, and appeared as the featured soloist with the Philharmonia Orchestra of London under the direction of David Amos.
He has been further honored by the members of his Beth Israel congregation, who established a cantorial scholarship fund bearing his name in perpetuity at Hebrew Union College, School of Sacred Music.
The Cantor Merel CD "Standing Ovation", produced in the year 2000, which is now part of the Judaica Sound Archives, is composed of Cantor merel's personal selections from 47 years of his recorded performances.
Music of Cantor Sheldon F. Merel, courtesy of Cantor Merel.